David Abbene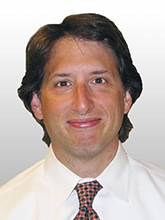 US Practice Leader, Marsh Advisory's Claim Consulting Solutions
CURRENT RESPONSIBILITIES
David Abbene is the US practice leader and a managing director in Marsh Advisory's Claim Consulting Solutions, based in Chicago. He focuses on developing and delivering workers' compensation process improvement and cost reduction strategies. He assists a variety of organizations in the design and implementation of operational audits and assessments and in redesigning processes to improve the effectiveness and efficiency of service delivery. David, a licensed attorney, brings a broad range of business experience to Marsh and works with clients in many diverse industries, including financial services, insurance, manufacturing, not-for-profit, real estate development, telecommunications, transportation, retail, and energy/utilities.
EXPERIENCE
David joined our firm in 2002 and has over 20 years of experience, including several positions at Marsh, where he has advised clients on risk management, workers' compensation, and process improvement. He was a member of a large financial and commodities risk consulting practice, where he assisted a variety of international organizations with operational risk issues. Previously, David was an attorney for a Midwest based law firm.
EDUCATION
•    BA in economics, University of Illinois, Urbana-Champaign
•    JD, John Marshall Law School