Gary Rodrigues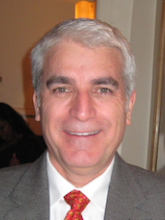 Senior Vice President, Marsh Advisory
CURRENT RESPONSIBILITIES
Gary Rodrigues is a senior vice president and senior client engagement leader for Marsh Advisory's construction consulting services. He provides specialized strategy, risk, and dispute resolution services at any point in the construction/reconstruction lifecycle.
EXPERIENCE
Over the course of the past thirty years, Gary has provided professional consulting services across several industries, and across several areas of focus, to clients in both the private and public sector.
During this time, he has managed and/or led dozens of client engagements involving: strategy; risk assessments; insurance assessments; project advisory and controls; change order assessments; project mid- and close-out audits; contract administration; scheduling; dispute and claims analyses; claims management; and more.
His clients are principally involved in, or with: construction; hotel and hospitality; environmental, water and wastewater; energy, power, and utility; finance and insurance; legal; and federal, state, and quasi-governmental agencies and entities.
Immediately prior to joining Marsh, Gary served as the co-founder of a risk and insurance-focused consultancy. Prior to that, he served as a national practice leader for Willis North America, and a business strategy and financial consulting partner at Arthur Andersen. Earlier in his career, he led consulting divisions at General Physics Corporation (now GP Strategies) and Metcalf & Eddy (now part of AECOM).
Gary is a US Navy veteran who served as a reactor operator aboard the nuclear carrier Enterprise (CVN-65).
EDUCATION
MBA, Graziadio School of Business, Pepperdine University
United States Navy Nuclear Power Program