James F. Dorion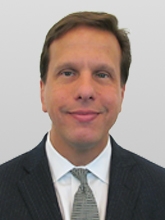 Global Practice Leader, Complex Liability and Risk Services, Marsh Risk Consulting
CURRENT RESPONSIBILITIES
Jim Dorion is the Global Practice leader for Marsh's Mass Tort and Complex Liability Consulting Practice and located in Marsh's Chicago office. This group optimizes clients' insurance recoveries for mass tort (e.g., asbestos, silica, latex, benzene, beryllium, CCA, lead and multiple chemical exposures) and other complex claims; it negotiates the resolution of involved insurance coverage and loss allocation issues (e.g., number of occurrences, insolvencies, "drop down," "stub" policies, "stacking," lost/missing policies, interaction between claims-made and occurrence coverage, operation of SIRs and deductibles); conducts technology driven analysis of claim and policy data; it prepares environmental claim submissions using analysis of engineering figures to support insurance coverage and allocation arguments; conducts financial analysis to estimate the value of historical insurance portfolios in light of mass tort and environmental exposures; and it creates graphs of historical policy data depicting relevant policy characteristics (e.g., prior erosion, insolvencies, defense obligation). Jim is Marsh's leading claim practitioner with respect to London market Schemes of Arrangement, having personally negotiated the recovery of many eight figure legacy claim settlements.
EXPERIENCE
Jim joined our firm in 2000. Previously, Jim worked for an international risk management consulting firm as a senior consultant. In this capacity, he partnered with his clients' senior level management to reduce the impact of liabilities on their financial performance. Also, while working on behalf of major insurance carriers, he gained valuable experience analyzing the coverage and allocation issues presented by asbestos and environmental claims in the insurance and reinsurance arenas.
EDUCATION
•    BS in marketing, Post University
•    JD, Western New England College School of Law
AFFILIATIONS
•    Admitted to the Illinois Bar and to the Connecticut Bar