Mac Nadel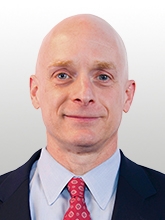 Marsh Retail/Wholesale, Food & Beverage Industry Leader
CURRENT RESPONSIBILITIES
Mac Nadel is the Retail/Wholesale, Food & Beverage Industry Practice Leader (IPL) for the United States. Mac has been in various leadership roles within the Retail/Wholesale, Food & Beverage Industry Practice of Marsh for the past twelve years, and has been the National IPL since October 2009.
Mac's Industry Practice Leader responsibilities include supporting the 425+ Marsh colleagues across the United States and Canada who service over 1,300 clients in this industry segment. Responsibilities include maintaining client relationships, new business production, and the development of programs and content for marsh's retail/wholesale, food & beverage network.
In addition to managing a number of clients in this industry, Mac has also participated as a speaker at various industry risk management conferences. He was named as a 2010 "Power Broker" by "Risk and Insurance" magazine.
EXPERIENCE
Although he has focused on the retail/wholesale, food and beverage sector, his experience spans a range of different industries and includes both risk management and middle market clients.
Mac has been in a number of leadership positions within Marsh since joining the firm in 1985. In addition to Mac's industry and client leadership roles, his functional responsibilities have included leading the Connecticut Middle Market Practice, Connecticut's Industry Practices Group and, most recently, as the National Brokerage Team Leader in Norwalk, Connecticut.
Mac became a vice president in 1992, a senior vice president in 1998, and a managing director in 2001.
EDUCATION
BA in art history and economics, Rutgers College.
AFFILIATIONS
Chartered Property and Casualty Underwriter (CPCU).
Connecticut Producers license – Property and Casualty and Life and Health Insurance.