Michael Poulos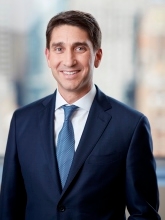 President, Marsh Advisory
CURRENT RESPONSIBILITIES
Michael Poulos is a managing director of Marsh, based in the firm's headquarters in New York City. Michael is the global head of Marsh Client Advisory Services. In that capacity, Michael serves as president of Marsh Advisory. Michael also has responsibility for Claims Advocacy and is a member of the firm's operating committee. In addition, Michael serves on the Enterprise Risk Advisory Board of Marsh's parent, Marsh & McLennan Companies.
EXPERIENCE
With the firm since 1993, previously Michael was a senior partner at Marsh's sister company, Oliver Wyman, based in the firm's headquarters in New York City. He was the head of Oliver Wyman's New York office, the leader of the firm's Financial Services practice in the Americas, and a member of the firm's global operating and management committees. In these roles, he oversaw a team of staff serving clients in the US, Canada, and Latin America.
Throughout his career, Michael has served senior executives at some of the largest and most sophisticated banks, insurers, and private equity houses around the world on issues of M&A, business strategy and planning, finance and risk management, operational planning, and organizational design.
EDUCATION
BS in economics, magna cum laude, with concentrations in finance and political science, and Joseph Wharton Scholar, Wharton School, University of Pennsylvania