Michelle Pingor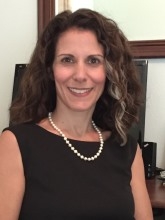 US Practice Leader, Marsh Advisory, Complex Liability Consulting Practice
CURRENT RESPONSIBILITIES
Michelle Pingor is a US practice leader of the Complex Liability Consulting Practice of Marsh Advisory. Based in Marsh's Cleveland, Ohio office, Michelle works with corporate clients developing strategies and negotiating with insurers, domestically and internationally, to obtain the maximum insurance coverage for complex liability exposures.
EXPERIENCE
Michelle joined Marsh in 1998 and rose through the ranks from an assistant vice president to managing director in 2016. In August 2017, Michelle assumed responsibility as US practice leader of the Complex Liability Consulting Practice.
Michelle has been an integral part of the team involved in the development of the practice and its Insurance Coverage Explorer tool used for managing long tail and complex liabilities.  In addition to leading a nationwide team of Complex Liability Consulting colleagues, she acts as a liaison between her clients and top claim officers at insurers to resolve complex coverage disputes. She also assists in identifying and organizing historical insurance information related to long tail exposures and analyzing this information in connection with pending claims to determine appropriate allocation of expense and indemnity costs associated with these claims. For clients who have cost share agreements in place, Michelle determines the adequacy of those agreements and evaluates buyout offers. She has been involved in the selection process for National Coordinating Counsel, setting billing guidelines, reporting protocols, and managing insurance issues with defense counsel.
EDUCATION
BA in psycology, Ohio University
Juris Doctorate, Cumberland School of Law
AFFILIATIONS
Licensed Property and Casualty Underwriter