Richard Kennedy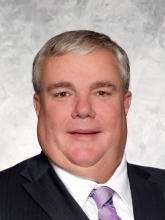 US Practice Leader, Marsh Advisory, Workforce Strategies
CURRENT RESPONSIBILITIES
Richard Kennedy is the US practice leader of Marsh Advisory's Workforce Strategies Practice. In this role, he oversees new product development, operations and service delivery, product strategy, and marketing and communications for a variety of US work-related issues, including ergonomics, loss control, fleet safety, behavioral safety, and occupational health.
EXPERIENCE
Richard joined Marsh as a casualty claims consultant in 1993. Throughout his career at Marsh, he has held leadership positions within the Casualty Practice.
Richard has handled claims in a number of areas, including general liability, products liability, property, FINPRO, and crime. Prior to joining Marsh, Richard worked for five years as a litigation specialist with the Home Insurance Company handling large exposure general liability, products, and automobile liability cases. Previous to that, he was employed for two years as a claims representative for Aetna Life & Casualty, where he completed their extensive insurance training program.
EDUCATION
BA in criminal justice, University of Delaware
AFFILIATIONS
Licensed broker in New York and New Jersey