Robert J. Smith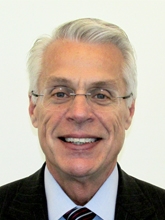 Global Practice Leader, Marsh Advisory's Property Risk Consulting Solutions
CURRENT RESPONSIBILITIES
Bob Smith leads Marsh Advisory's Property Risk Consulting Solutions from Chicago. He is responsible for establishing the practice's direction and technical leadership globally and for its US operations. In this role, Bob engages on a daily basis in technical support, product/solution development, staff development, quality control/assurance, business development, and client satisfaction and servicing.

Bob's technical and management consulting engagements include a range of operational and business risk assessments and property risk and engineering consulting. He has significant experience conducting fire protection engineering design and risk evaluations, management audits for compliance with local and national fire and building codes and regulations, business interruption/supply chain risk and strategic/enterprise risk assessment projects, and natural hazards risk assessments. He also provides clients with a range of special studies related to complex loss estimates, business impact and supply chain risk quantification, fire protection design, hazards assessments, and loss mitigation return on investment strategies.
EXPERIENCE
Bob joined Marsh in 1980. Prior to his current leadership role, he led Marsh's US Strategic Risk Assessment Practice while serving as the regional Property Risk Leader and consulting manager for the Chicago office.
Bob's industry experience includes: chemicals (fertilizers); power and utilities; energy – with significant experience in nuclear, fossil, hydroelectric, and renewable energy; manufacturing; telecommunications; and entertainment.
EDUCATION
•    BS in physics and mathematics, Valparaiso University
AFFILIATIONS
•    Society of Fire Protection Engineers, Full Member
•    National Fire Protection Association (NFPA), Member
•    NFPA Technical Committee – NFPA 214 Standard on Water Cooling Towers, Committee Chair
•    SFPE Corporate 100 Program, manages Marsh's NFPA Technical Committee participation, Marsh's representative