Timothy Ramsayer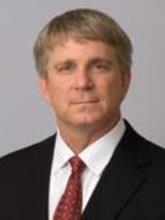 Practice Leader, Marsh Advisory's Risk Consulting Solutions, Valuation Services
CURRENT RESPONSIBILITIES

Tim Ramsayer is a senior vice president and the practice leader for Marsh Advisory's Risk Consulting Solutions's valuation services. Based in our New York City office, his team provide clients with a wide array of valuation consulting services involving building, site improvements, and contents (machinery and equipment). Valuation analyses support clients in need of property insurance procurement, financial and tax compliance, management planning, and litigation support.
EXPERIENCE
With over 27 years of valuations experience, Tim has managed various tangible asset-related valuation practices and has been engaged by companies with facilities across the globe. His industry background encompasses areas such as: automotive; consumer business; cable and telecommunications; financial services; food service; health care; hospitality; mining; plastics, pulp, paper, and converting; broadcasting and media; textiles; and transportation.
Tim has provided advisory services and opinions of value for US and international financial reporting needs, federal, state and international tax reporting needs, management planning and due diligence, property insurable value matters, fixed asset management and best practices, and asset-based lending and leasing needs.
Before joining Marsh, Tim was a senior managing director in the valuation practice of an international consulting company. In that capacity, he managed and drove the revenue growth of domestic and international practices areas, as well as developed and managed client relationships. During that time, he lived and worked from offices in New York, Milwaukee, and London. Prior to that, he gained experience and held leadership positions with the valuation service practices of two big-four accounting firms and a valuation firm.
EDUCATION
BS in finance, Miami University