Tom Quigley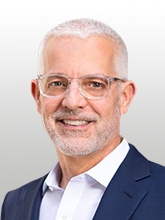 Technology Industry, U.S. Practice Leader
CURRENT RESPONSIBILITIES

Tom Quigley is the Communications, Media, and Technology (CMT) Practice Leader in the United States. Tom is primarily responsible for ensuring that industry-specific resources and expertise are delivered to CMT clients around the country. Tom also personally manages a portfolio of technology, media, and telecommunications clients, providing senior-level oversight and direction of staff in client and service-related activities. He is located in Marsh's Boston office.
EXPERIENCE
Tom joined Marsh in 2003, bringing with him a range of experience from a variety of senior finance roles with several emerging growth technology firms.
Tom started his career in commercial banking and spent almost 10 years as a management consultant with global firms such as Bearing Point and Accenture. His national and regional practice roles within consulting organizations included project management, sales and client relationship management, staff development and training, recruiting, and industry research.
EDUCATION
BS in finance, University of Connecticut.
MBA, New York University.
AFFILIATIONS
Licensed broker in all 50 states.