Governance of the global company can be summed up in one word: complexity. The current era of broader and faster globalization presents new questions and challenges for corporate governance and oversight. As global board members grapple with the issues facing their organizations today—from cybersecurity to technology to free trade—the landscape continues to change and evolve, bringing new risks to the forefront at a rapid pace.
Geopolitical risks, regulatory issues, and legal and compliance risks continue to present the greatest challenges, as well as the most volatility, for global companies. And from an insurance perspective, globalization has changed directors and officers programs, resulting in a more global approach to address personal risks spanning multiple borders.
Marsh's global advisory team designs solutions to rein in financial and professional liability risks that can affect your organization's fiscal health, reputation, and leaders' livelihoods.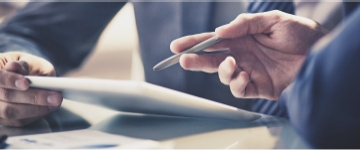 With less than two years before the Brexit process is scheduled for completion and with much uncertainty remaining about how myriad details will be resolved, the EU and UK must agree on five critical issues.
Read more
Governing the Global Board Podcast Series
Governing the Global Board – An Overview
In the first episode of this podcast series, we explore what it means to be a board member of a global company with Rodney Chase, a seasoned director of numerous global boards.
Governing the Global Board – Board Member Liability
In the second episode of this podcast series, we discuss potential liability for board members of global firms with David Kistenbroker, co-lead of the white collar and securities litigation practice at Dechert LLP.
Governing the Global Board – Challenges Facing Board Members
In the third episode of this podcast series, we explore the challenges facing global board members today.
Governing the Global Board – Insurance Considerations
In the final episode of this podcast series, we'll gain insights into insurance solutions for global board members with Brian Botkin of AIG.