Cybersecurity Solution Submission Deadline - Closed After May 15th 
Cyber Catalyst by MarshSM offers organizations greater clarity and confidence in selecting cybersecurity offerings that can have a meaningful impact on cyber risk.

Cyber CatalystSM also gives cybersecurity vendors a high visibility platform to efficiently showcase products and services to the marketplace.
Clarity in a Crowded Cybersecurity Market
The cybersecurity market is estimated to reach $150 billion in 2020, with 3,000+ cybersecurity firms offering thousands of products and services to combat and reduce cyber risk. Not only is it challenging for organizations to navigate; it can also be difficult for cybersecurity vendors to stand out and differentiate their products and services.
Cyber Catalyst offers cybersecurity vendors an efficient way to present their solutions to an influential audience, and to the broader market.
In Cyber Catalyst, cybersecurity firms can submit eligible products and services for evaluation by leading insurers. Those products and services viewed as effective in reducing cyber risk will be designated as "Cyber Catalyst".
The Cyber Catalyst designation indicates that leading cyber insurers consider that offering as effective in reducing cyber risk, and it can be a powerful tool used by cybersecurity firms in their marketing. 
Key Points for Cybersecurity Vendors - Submissions Closed After May 15th
Participating insurers have identified the top 5 risks they foresee in 2020, and vendors are encouraged to submit products and services that address these top 5 risks.  However, all eligible products will be evaluated.  Top 5 risks in 2020:  Ransomware, Privacy regulation/Data collection, Supply chain/Vendor risk, Cloud migration/management, and Social engineering.
Cybersecurity vendors were invited to submit products and services for evaluation in this program cycle from March 10th through close of business on May 15, 2020.  
Cybersecurity vendors and their products and services must meet eligibility criteria to be considered in the program.  See Vendor Application Guidance, Vendor Program Overview, and Vendor FAQ for more information.
Products and services designated as Cyber Catalyst will be announced in Q3 2020.
Disclaimer:

The Cyber Catalyst designation is not a guarantee of performance or certification of cybersecurity prevention or protection.  The "Cyber Catalyst" designation reflects the consensus view of Cyber Catalyst-participating insurers that the product or service can be effective in reducing cyber risk.  Those insurers express no view on the scope, terms or pricing of those products or services.  The decision to use a third-party vendor's product or service with the Cyber Catalyst designation is made solely by customers that purchase and/or use the product or service.  Neither Marsh nor any participating insurer(s) shall be a party to, or be subject to any obligations or liabilities set forth in, any agreement entered into between any vendor and its customer.  Third-party cybersecurity vendors are not agents of Marsh or any participating insurer.   Marsh and participating insurers make no warranties or guarantees of any kind, express or implied, and assume no liability arising out of or relating to any service or product rendered or provided by any vendor to its customer.
"Cyber Catalyst" and "Cyber Catalyst by Marsh" are registered service marks of Marsh LLC.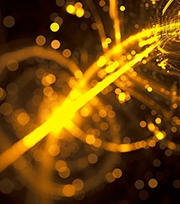 Cyber Catalyst by Marsh is a ground-breaking new way for organizations to make more informed investments in cybersecurity products.
Read more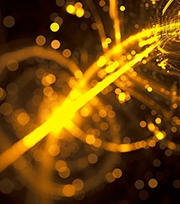 17 cybersecurity products and services have been designated 2019 Cyber Catalyst solutions.
Read more