The ways that organizations and their business partners use technology, and the digital assets they hold, is fast-evolving. How a company uses technology in its operations, products and services is an important criteria in its overall risk profile, and an indicator of the likely risks and exposures the company faces. 
Understanding those technology-derived risks is critical to a prudent risk management strategy.  Marsh's proprietary Technology Risk Discovery tool helps you evaluate your organization's risk from the incorporation of technology in your operations, products and services. 
Our brief, online questionnaire provides a high level understanding of the technology risks and exposures faced by companies in every industry.  The tool ranks risks across a range of technology-related exposures, including privacy breach, cyber extortion, data asset loss, business interruption and contingent business interruption, E&O liability, Internet of Things liability, and network security liability.
Talk to Marsh about assessing the technology risk in your organization, and potential solutions to mitigate and insure that risk.  Cyber.risk@marsh.com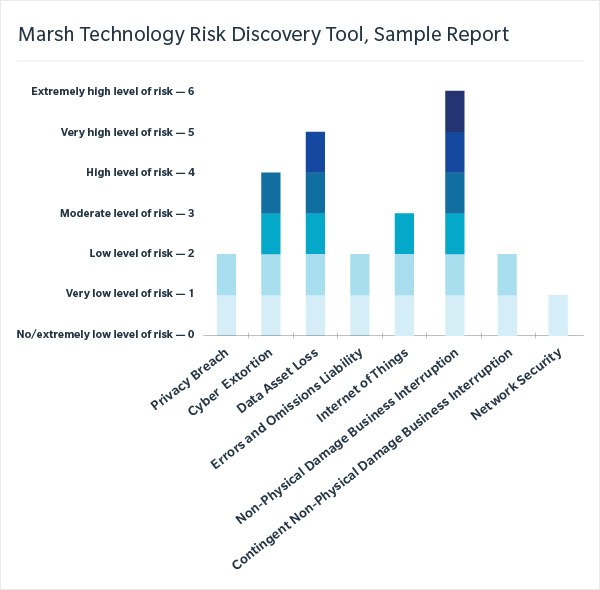 The tool is not an application for insurance.  The ratings provide a general indication of the relative risk for each exposure area, and are intended to be the starting point of a more in-depth risk discussion. As such, they are not precise ratings and may not reflect the true level of risk. Companies should work internally as well as with their risk management advisors to further define risks.