Keith Walsh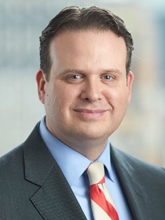 Chief Financial Officer
Keith Walsh is the Chief Financial Officer of Marsh. Previously, Mr. Walsh served as Vice President and Head of Investor Relations for Marsh & McLennan Companies (MMC), the parent company of Marsh, since December 2012.
Prior to joining MMC, Mr. Walsh spent 13 years as an equity research analyst at Citi, where he covered the insurance sector, including property and casualty underwriters, insurance brokers, asset managers, and small- and mid-cap life insurers. He began his career as a research associate at Smith Barney, then a unit of Citigroup.
Widely respected within the insurance industry, Mr. Walsh was ranked #2 Investor Relations Professional in the insurance industry by Institutional Investor magazine in 2017 and 2016. He received his Master of Business Administration from NYU Stern School of Business and his Bachelor of Science Degree from University at Albany-SUNY.