Nicola Hallett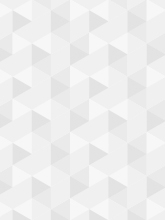 Vice President, Finance Manager
CURRENT RESPONSIBILITIES

As a Finance Manager, Nicola is responsible for coordinating the financial reporting and insurance services of a number of captive insurance and investment companies. She also supervises a team of Finance Managers and is responsible for ensuring that all financial reports are produced and delivered to the highest standard and in accordance with client deadlines. Nicola joined the company in December 2005 and was promoted to Vice President in April 2010.
EXPERIENCE

Prior to joining Marsh, Nicola articled for over three years with Rothman Pantall & Co, a top 20 UK firm as a senior audit and accounts manager. While with this firm, she was responsible for a large portfolio of clients including both public and private companies, pension schemes, charities and various other ad hoc projects including management buy outs. Nicola was responsible for a team of four staff and was also the firm's training manager.
EDUCATION

Nicola obtained her Bachelor of Arts in Accountancy (with Honors) from Southampton Solent University in 1994.
AFFILIATIONS

She is a Fellow of the Association of Chartered Certified Accountants, and is an Associate in Risk Management with the American Institute for Chartered Property Casualty Underwriters (Insurance Institute of America).