Stuart Herbert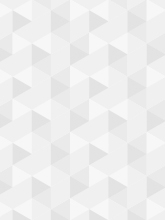 Singapore - Head of Office
CURRENT RESPONSIBILITIES
Stuart is Senior Vice President and Head of Marsh's Captive Solution Group in the Asian Pacific region. Marsh's Captive Solution Group provides captive advisory services and delivers captive management services through Marsh Management Services Singapore Pte Ltd.

As head of Marsh Management Services, Singapore, he is responsible for the largest captive management company in the region with clients representing approximately SGD500 million in gross premiums and SGD800 million in net assets.

EXPERIENCE
Mining and financial institutions.  The only manager of Life Insurance Captive in Asia (Singapore).

EDUCATION
Stuart has been working with Captives since April 1998 when he joined the Bermuda office as an Account Manager.  Following a transfer and promotion, Stuart joined the Singapore office in January 2001.

Stuart has experience of alternative risk / finance programs as well as offshore punitive damage policies.  He is also actively involved in insurance strategy meetings and captive advisory work.
Over the last 3 years, Stuart has been involved in more than 20 risk tolerance studies for a variety of industries, including mining, construction, manufacturing and other heavy industries. As well as over 20 captive feasibility studies for a variety of industries, although with a weighting towards hazard industries and financial institutions.

Chartered Accountant and a Member of the Institute of Chartered Accountants for England and Wales.
Provisional Member of the Institute of Certified Public Accountants of Singapore.