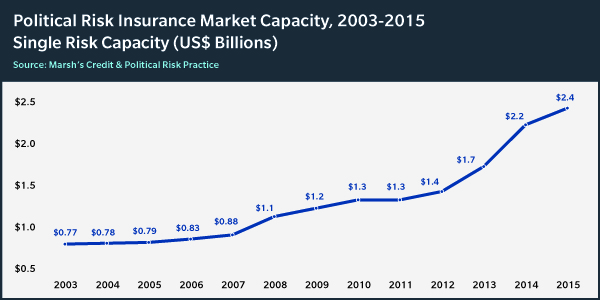 Strong Capacity Drives Buyer's Market for Political Risk Insurance
Despite growing concerns about global political and credit risks, strong competition among insurers is driving prices to an all-time low.
With capacity at an all-time high and prices at an all-time low, corporate boards and risk managers should consider how they can protect shareholders from potentially catastrophic exposures, including political risk and terrorism attacks that can rapidly change from a small-scale event into a full-blown crisis, potentially across multiple countries. 
According to the US State Department, the number of terrorist attacks in 2014 increased 35 percent.