Life insurance: an investment tool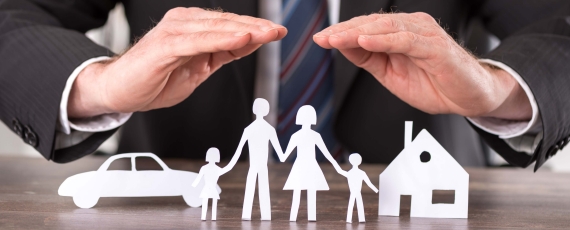 Life insurance is, above all, an investment tool. Throughout our lives we work, we invest, we create value, and we do everything with the conviction of leaving our descendants a secure future through an inheritance. However, on many occasions we restrict ourselves from doing things and even from giving ourselves certain luxuries, since we focus only on the accumulation of the inheritance. In this sense, it is important to remember that life insurance is designed to compensate beneficiaries, in case of death of the insured for any reason.
In this way, life insurance works as a tool that can be used to inherit without having accumulated. As simple as that. And I say that it is an investment tool because if you add the premium that is paid for a certain time versus the benefit (compensation) that the heirs will receive in case of death of the insured, it is evident that it is very difficult to make an investment (premium) that represents such a high benefit.
To exemplify the comparison between premium and compensation, let's see this example: if a person contracts an insurance at the age of 35 to end at age 85, for an amount of $ 500,000 dollars, the premium could be $ 1,000 per year, which represents a total payment in that period of only $ 50,000 dollars. In comparison to the compensation that your relatives will receive, in case of misfortune, it is a very positive percentage.
Scientific advances have allowed the human being to significantly increase their life expectancy. The most advisable thing is that - unlike what is usually thought - life insurance is acquired from an early age when health prevails and it is more viable to pass the filters demanded by insurers. Some policies in Panama reach a term of 99 years and although it seems a distant number, each day is more possible to reach it.
Studies carried out by the Department of Statistics of the United Kingdom support this fact, assuring that the tendency to overcome the 90 years has increased with relevance worldwide. The United States, for instance, has shown similar changes. A couple of examples from Latin America: in 2013, Mexico registered about 18,000 people with 100 years or more, while in Panama life expectancy approaches 78 years, but the trend is the same.
Currently, life insurance is a good that can be acquired with planning and the payment that the policy will make can be up to 12 times greater than the annual salary. It is important to emphasize that, as the goal is constant progress, your benefits will be greater and, therefore, so will your income. Consequently, you can choose to increase the compensation, thinking that this will be a replacement of your family income.
Additional benefits of life insurance
There are many mixed feelings regarding the issue of purchasing life insurance, and a debate can be generated between "yes I think it will happen to me in the very near future, or not". Given this uncertainty, it is imperative to evaluate the risks and have support of this magnitude; This represents a great opportunity to achieve your goals and, in the worst case, a way to support your family.
The profitability of a life insurance policy is another important factor that arises at the time of purchase: "it is very expensive for me". Contrary to what is usually thought, life insurance should always be calculated and adjusted based on the current income and budget of the insured. According to the future projections of the insured, it may or may not increase the benefit.
Finally, another latent advantage offered by hiring this service is that it provides the tools for greater and better financial planning in the medium and long term. For example, for a large number of credit transactions it is necessary to have life insurance as a guarantee. Repeatedly, contracting the policy serves as a financial planning tool and, at the same time, guarantees the cancellation of your debts and a solid inheritance for your family.