March 23-24, 2021
Global Technology Risk Forum: Accelerating Risks, Transformational Challenges
Each year technology risk leaders gather in Silicon Valley for a two-day forum on the key risks and trends affecting technology companies. The 2021 event was held virtually over two days and featured discussions of emerging risks, resiliency, trust and trends in the insurance market for tech companies. Replays of the discussions are available on this page.
Marsh's 2022 Global Technology Risk Forum will be held in March 2022. More information on the event will be available in early 2022. You can request an invitation by completing the form on the right side of the page.
Ubiquitous Technology, Accelerating Risks
A review of the findings of Marsh's 2021 Global Technology Industry Risk Study
Tom Quigley, US Technology Practice Leader, reviews the top risks identified by global technology leaders in the 2021 Marsh Global Technology Industry Risk Study. The study used surveys from 170 global technology risk leaders to identify the risks that are of greatest concern for technology companies, now and into the future. 
The study also reviews how a transitioning insurance market is leading to technology companies deploying new strategies to mitigate and manage their risks.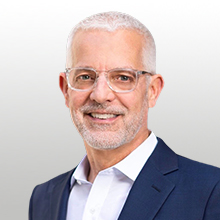 Tom Quigley
Tom leads Marsh's Communications, Media, and Technology (CMT) Practice in the United States. He ensures Marsh delivers to our clients a deep understanding of the forces driving opportunity and disruption for CMT companies, and the innovative solutions required to address their rapidly evolving risk profiles. Tom provides senior-level oversight and client service direction to our team of 600+ CMT colleagues.

The Trust Challenge for Technology Companies
Public trust in technology companies is dropping in the latest Edelman Trust Barometer
Jim Prosser, managing director for corporate affairs and advisory services at Edelman, explains the reasons why trust in technology companies is dropping -- even as trust in businesses in general is increasing. Public trust can not only enable success for technology companies, it can also moderate the cost of risk. Jim explains how tech companies can improve public trust through partnerships between communication professionals and risk management.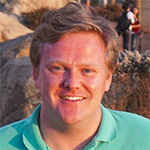 Jim Prosser
Jim is Edelman's managing director for corporate affairs and advisory services, overseeing the practice for the U.S. western region and counseling C-level clients on corporate strategy, narrative and reputation. Before Edelman, Jim worked in communications for SoFi, Twitter and Google. His work has earned him wide industry recognition, including Business Insider naming him the top professional in technology communications in 2016. 

Resiliency & Trust
A discussion of the critical risk areas most likely to challenge technology companies' growth and value.
Tamika Puckett of Zoom Video Communications and Martha Szatkowski of Groupon join Marsh's Liz Walker and Jim Prosser from Edelman to review how their companies have responded to the pandemic and what resiliency has meant for their organizations. The panel dives deeply into the various components of trust and how each stakeholder must be addressed to build trust.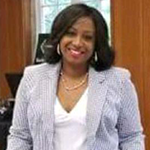 Tamika Burgos-Puckett 

Tamika is the Head of Cyber Security Risk Management for Zoom Video Communications. Tamika possesses 15+ years in developing and leading risk management programs, and previously served as the City of Chicago's first Chief Risk Officer. Prior to that, she served as the Director of Enterprise Risk Management for the City of Atlanta/Hartsfield Jackson Atlanta International Airport. Tamika holds a BS in Criminal Justice from Georgia State University and a MS in Financial Management from University of Maryland-Global Campus.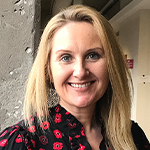 Martha Szatkowski 

Martha is the Vice President of Risk and Global Operations for Groupon. She has worked in risk management for more than eight years and practiced for more than a dozen years before joining Groupon. She is a graduate of The John Marshall Law School and earned a bacherlor's degree from Indiana University.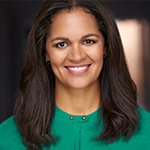 Liz Walker
Liz is Marsh's Strategic Claims and Engagement Leader. Based in Chicago, Liz is responsible for executing Marsh's digital claims strategy and advising its clients on complex claims strategy. She joined Marsh in 2020 from GroupOn where she was director, enterprise risk and global insurance. In 2018, she was named one of the Business Insurance Women to Watch.

Beyond Digital
The digitalization of risk managmeent will drive a metamorphisis of the industry as we know it.
Tammy Franklin, Marsh's Chief Digital, Data and Analytics Officer, outlines the future of risk management and the interconnected systems and databases that will drive change in the industry. The proliferation of internet-connected devices and the huge data lakes they are creating is giving the industry new ways to understand, mitigate and transfer risk.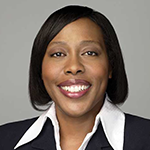 Tammy Franklin
Tammy is Marsh's Chief Digital, Data, and Analytics Officer.  She is responsible for designing and implementing digital technologies and enhancing the use of data and analytics to transform how Marsh supports and serves clients. She joined Marsh in September 2020 from IBM where she was most recently Vice President of Media and Entertainment Solutions, North America. Holding degrees from Yale University and Harvard University, she brings more than 25 years of experience leading digital transformations and defining strategies for large multinational organizations, including Scripps, Time Warner, and Motorola.
How can I get more information on Marsh's Technology Practice?
How can I get a copy of the Marsh 2021 Global Technology Industry Risk Study?
How do I sign up to attend the 2022 Global Technology Risk Conference?
Fill out the form on this page and you will be added to the invite list for next year's conference.
Coverage Line Speakers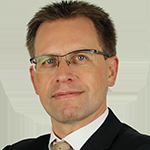 Carrick Lambert

Carrick leads Marsh's Technology Practice in the United Kingdom and Ireland. Based in London, he manages a core team of industry practitioners and has a broad overview of all relevant risk management and insurance solutions which create and deliver value for technology companies. He has nearly 30 years of experience in risk advisory and insurance brokerage.

Cyber Panelists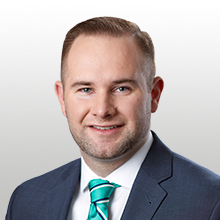 Marty Leicht
Marty is Marsh's West Zone Regional Cyber Practice Leader and is a senior advisor for large U.S. commercial clients across the country.  Marty is responsible for executing the firm's cyber strategy in the West Zone and assisting clients with risk identification and complex risk transfer for professional liability and cyber exposures.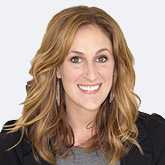 Sarah Stephens
Sarah is head of international cyber for Marsh JLT Specialty. Based in London, she develops and oversees strategy and execution of cyber risk insurance and advisory for Marsh JLT Specialty clients throughout Marsh International. 

Executive Protection Panelists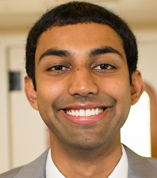 Deepak Adappa
Deepak is an advisory specialist in the Financial & Professional (FINPRO) Practice and leads the Dallas FINPRO team. In this role, he specializes in client service delivery for large private and public accounts in the global risk management space. Deepak's principal functions are designing, brokering, and servicing a full range of Marsh financial products including directors and officers, errors and omissions, network security/privacy (cyber), crime, fiduciary, and employment practices liability. He works with his clients to explore traditional and alternative risk management solutions. His primary area of expertise is publicly-traded US and global companies that have insurance programs placed in the US, European, and Bermuda insurance markets.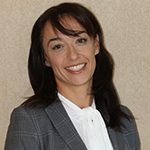 Elizabeth Walker

Liz is a senior advisor in the Marsh FINPRO practice. Over the course of her career, she has developed an area of expertise for management liabity lines for the Technology and HealthCare sectors. She has nearly 20 years of experience in insurance brokering.
Casualty Panelists
Will Brauer

Will is Marsh's Casualty Leader for the Sharing Economy and Mobility practice. Based in Chicago, Will is responsible for addressing the risks of these innovative companies which often blur the lines between commercial and personal lines exposures. Before starting at Marsh, Will worked at Allstate where he built and directed their sharing economy unit. He has more than 30 years of insurance experience.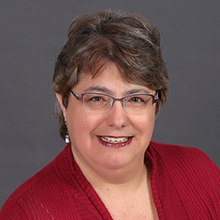 Stephanie Guaiumi
Stephanie is a senior casualty advisor, based in Marsh's San Francisco office.  Her responsibilities include advising clients in evaluating risk, designing and implementing appropriate risk financing strategies, and managing ongoing casualty programs.  Stephanie's expertise includes developing creative programs for complex clients, predominantly in the Communications, Media and Technology (CMT) market segments, predominantly hardware manufacturing clients. She is also the US Casualty leader for Marsh's CMT practice, contributing and aggregating industry specific knowledge to enhance Marsh's delivery of casualty advisory services to all clients in these segments.

Brian Stuart
Brian specializes in the placement and ongoing servicing of both single territory and multinational liability programs across a range of industry sectors.  As part of the wholesale broking division he has spent over 25 years placing casualty business into London and Lloyd's marketplace.
Alternative Risk Panelists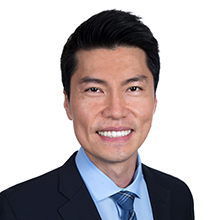 Aiden Joo
Aiden is an Alternative Risk Transfer Leader in Marsh, focusing on alternative risk transfer (ART). He is based in the New York City office. In this role, he is responsible for coordinating the delivery of all of Marsh's ART resources to clients, supervising client teams, developing marketplace strategies, and crafting solutions for unusual business and insurance risks. Aiden's expertise with clients' complex risk financing and management needs includes the design of both traditional and alternative risk programs, such as Bespoke Risk Transfer, Performance Warranty Insurance, Structured Risk Programs, Integrated Programs, Parametric Solution and Non-Damage Business Interruption.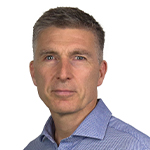 Steve Harry
Steve is a senior vice president in Marsh's Financial Solutions Group. He advises clients on insurance program design and the potential insurability of a wide portfolio of risks. This includes placing non-standard risk transfer structures such as multi-line, structured programs, parametric insurance and legacy risks. He is based in London and has more than 30 years of insurance experience.